Opening a Restaurant: A 5-Point Restaurant Technology Checklist You Must Consider
You're opening your first-ever restaurant. The excitement is building but so is the nervousness. We don't blame you — it's a complicated and elaborate process.
From finding the right location and planning the menu to ordering equipment and hiring staff, the list of to-dos is never-ending.
In all of this, an element that often goes overlooked is restaurant technology.
While restaurants were already warming up to digital solutions, the COVID-19 pandemic has certainly made us realise that restaurant technology has grown to become a must-have.
Here are the benefits of investing in the right technology for your restaurant:
Increases operational efficiency
Improves customer experience
Saves time
Increases staff productivity and satisfaction
Improves bottom line
Don't know where to begin? We've put together a 5-point restaurant technology checklist you must consider for your new restaurant.
1. Online reservation
Expecting your customers to pick up the phone and make a reservation is expecting too much.
It's all about convenience today. People are turning to online mediums such as websites, third-party platforms, search engines, and social media to make reservations.
And if you want to be considered, you need to give them the convenience of making online reservations. How do you do that? By using an online reservation system.
This way customers can find your restaurant online and make a reservation with a tap of a button while letting you control the flow of diners and optimise operations.
Another huge benefit of using an online reservation system is that it reduces no-shows. Customers receive automatic reminders via SMS or email, leaving you better prepared to turnaround tables and manage your staff.
Quandoo for Restaurants is one such reliable online reservation tool. It's simple, easy-to-use, and affordable. Being entirely self-sign-up and web-based, you can manage your reservations from anywhere.
What's more, when you sign up for Quandoo for Restaurants, your restaurant becomes directly bookable on Google Maps and you get to enjoy direct reservations at no extra cost.
In addition to Google, you also get access to Quandoo's growing user base and partner network, boosting your restaurant's online presence and helping you attract new customers.
2. Point of sale (POS)
If you're thinking of settling for a cash register for managing transactions, think again.
What you need is a modern-day point of sale (POS) system. One that connects various aspects of your restaurant and enables you to monitor daily operations efficiently.
From tracking cash flows and sales to tackling orders, managing inventory, and analysing reports, a POS system helps you with all this and more.
There are two main types of POS systems:
Legacy or traditional POS
Cloud-based POS
A legacy POS system is a traditional on-premise system that requires installation and stores data on a local server. On the other hand, cloud-based POS systems run on WiFi and can be accessed remotely as the data is stored in the cloud.
Considering that POS systems are valuable, long-term assets, it's advisable to invest in a cloud-based one as they're low-maintenance and can be easily integrated with the other third-party platforms or systems you use.
3. Contactless dining
Providing an impeccable dining experience is not just about the quality of your food. It's equally important to create a safe environment for your guests and have them dine with confidence.
One of the ways to achieve that is by offering a contactless dining experience.
Contactless dining experience refers to creating an environment that minimises contact with restaurant staff and surfaces.
It's interesting to note that when asked what would make them feel safe dining in, 81% of customers said contactless ordering options, and 82% said contactless payments.
There are two parts to this:
a. Contactless ordering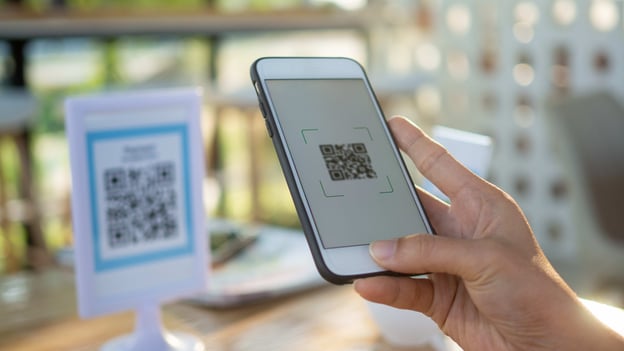 You can implement this by creating QR codes for your menu which can be kept on every table. All customers need to do is scan those codes with their smartphone camera and they will be directed to the menu.
They can then submit the order from their phone which goes to the kitchen and gets registered in the POS system.
b. Contactless payment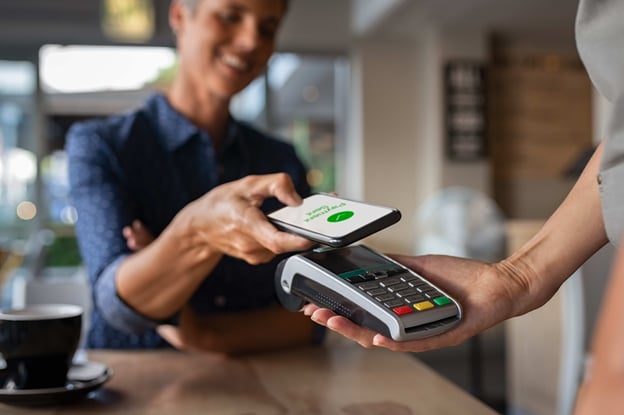 The payment process is another major touchpoint in a dining experience.
Instead of accepting handed-over cash or cards, using contactless payment options lets you use a near-field-communication (NFC) enabled device to accept payments through mobile wallet options such as Apple Pay and Google Pay, thereby minimising contact.
4. Inventory management
Inventory management is an integral aspect of running a restaurant business. Whether it's analysing your top-sellers, making purchase decisions, or tracking wastage, everything boils down to accurate inventory management.
If you think you can manually manage your inventory through spreadsheets, you're mistaken. Not only is this method time-consuming but it's also prone to errors.
This is where inventory management software can come to the rescue. It gives you a detailed view of the ingredients, helps you make informed purchasing decisions, and lets you forecast demand with ease.
In short, investing in an easy-to-use inventory management software takes the guesswork out and empowers you to make more data-driven decisions.
5. Staff scheduling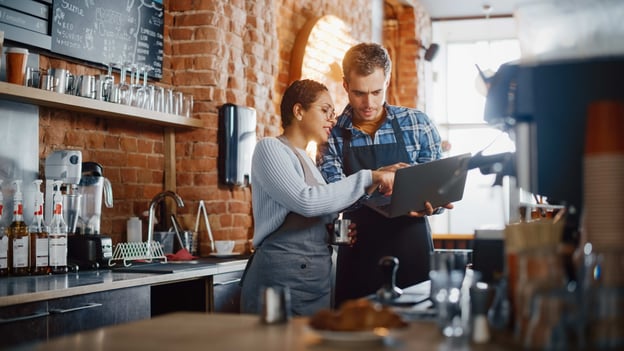 Imagine seeing customers walk in your restaurant doors and the only thing you can think about is how understaffed you are.
Quite a tricky situation to be in, isn't it?
Enter staff scheduling software — a more efficient way to manage shifts and improve staff communication while ensuring you're always appropriately staffed.
You will be surprised to know the impact 'proper scheduling' has on restaurant employee happiness.
A study revealed that "Scheduling the appropriate amount of people is more important to workplace happiness than most of the things. Gross under-scheduling leads to overwhelming stress that no pay raise can fix."
So, staff scheduling software doesn't only lead to a smooth customer experience but also increases employee retention.
Adopt restaurant technology and increase efficiency
Running a restaurant is no easy feat. As the owner or manager, you must turn to solutions that eliminate manual work, letting you and your staff focus on the aspects that matter.
Look at restaurant technology as an investment towards business growth. You might feel the pinch initially but investing in the right tools will help you run your restaurant more efficiently and benefit you in the long run.
Quandoo for Restaurants
Restaurant Management