Simple, transparent pricing
Select a plan that's right for your restaurant
PRICING
Popup for Monthly subscription Monthly subscription
Popup for Setup Setup
Popup for Quandoo network covers Quandoo network covers
Popup for Booking Widget covers Booking Widget covers
Popup for Google network covers Google network covers
Popup for Social media integrations covers Social media integrations covers
Monthly subscription
Fixed service fee
Setup
One-time fee to set up the account
Quandoo network covers
Fee per guest for reservations via Quandoo's portal, app & partner network
Booking Widget
Reservations generated via the Quandoo Booking Widget implemented on the restaurant website
Google network covers
Reservations generated via the 'Reserve with Google' function
Social media integrations
Reservations generated via Facebook & Instagram
FEATURES
Popup for Personalised restaurant profile on QuandooPersonalised restaurant profile on Quandoo
Popup for Google, Instagram and other partner integrationsGoogle, Instagram and other partner integrations
Popup for Customisable booking widgetCustomisable booking widget
Popup for Special OffersSpecial Offers
Popup for Centralised reservation managementCentralised reservation management
Popup for Multi-role user managementMulti-role user management
Popup for Special requests and notesSpecial requests and notes
Popup for Real-time email notificationsReal-time email notifications
Customer support available via live chat, phone and email
Popup for Tailor-made dining durationsTailor-made dining durations
Popup for Table-based capacity managementTable-based capacity management
Popup for Interactive table planInteractive table plan
Popup for In-shift waitlistIn-shift waitlist
Popup for Guest database management and tagsGuest database management and tags
Real-time reporting, insights and performance analytics
Popup for Secure booking service availableSecure booking service available
Personalised restaurant profile on Quandoo
Showcase your venue with beautiful images and your menu on Quandoo's portal and app.
Google, Instagram and other partner integrations
Be listed and bookable on Quandoo's partner network.
Customisable booking widget
Responsive booking widget can be embedded into websites to drive direct reservations 24/7. Customise features such as colour.
Special Offers
Create customisable offers such as set menus, discounts and special events.
Centralised reservation management
Filter, sort & edit reservations in one view. Easily create new bookings & walkins.
Multi-role user management
Create multiple login profiles and assign permissions based on user roles.
Special requests and notes
Allows guests to add specific requirements and notes to their booking.
Real-time email notifications
Automated email confirmations for both you and your guests.
Tailor-made dining durations
Customise dining durations to boost your inventory ROI.
Table-based capacity management
Set up tables and table combinations to match your venue and maximise your inventory.
Interactive table plan
Visualise table availability with the interactive floor plan view.
In-shift waitlist
Add guests to a waiting list and manage seating expectations.
Guest database management and tags
Create individual guest profiles and tag their preferences.
Secure booking service available
Option to charge a cancellation fee to reduce no-shows and late cancellations.
PRICING
Popup for Monthly subscription Monthly subscription $49
Popup for Setup Setup $749
Popup for Quandoo network covers Quandoo network covers $3.50
Popup for Booking Widget covers Booking Widget covers FREE
Popup for Google network covers Google network covers FREE
Popup for Social media integrations covers Social media integrations covers FREE
FEATURES
Popup for Personalised restaurant profile on Quandoo Personalised restaurant profile on Quandoo
Popup for Google, Instagram and other partner integrations Google, Instagram and other partner integrations
Popup for Customisable booking widget Customisable booking widget
Popup for Special Offers Special Offers
Popup for Centralised reservation management Centralised reservation management
Popup for Multi-role user management Multi-role user management
Popup for Special requests and notes Special requests and notes
Popup for Real-time email notifications Real-time email notifications
Customer support available via live chat, phone and email
Popup for Tailor-made dining durations Tailor-made dining durations
Popup for Table-based capacity management Table-based capacity management
Popup for Interactive table plan Interactive table plan
Popup for In-shift waitlist In-shift waitlist
Popup for Guest database management and tags Guest database management and tags
Real-time reporting, insights and performance analytics
Popup for Secure booking service available Secure booking service available
PRICING
Popup for Monthly subscription Monthly subscription $99
Popup for Setup Setup $1499
Popup for Quandoo network covers Quandoo network covers $3.50
Popup for Booking Widget covers Booking Widget covers FREE
Popup for Google network covers Google network covers FREE
Popup for Social media integrations covers Social media integrations covers FREE
FEATURES
Popup for Personalised restaurant profile on Quandoo Personalised restaurant profile on Quandoo
Popup for Google, Instagram and other partner integrations Google, Instagram and other partner integrations
Popup for Customisable booking widget Customisable booking widget
Popup for Special Offers Special Offers
Popup for Centralised reservation management Centralised reservation management
Popup for Multi-role user management Multi-role user management
Popup for Special requests and notes Special requests and notes
Popup for Real-time email notifications Real-time email notifications
Customer support available via live chat, phone and email
Popup for Tailor-made dining durations Tailor-made dining durations
Popup for Table-based capacity management Table-based capacity management
Popup for Interactive table plan Interactive table plan
Popup for In-shift waitlist In-shift waitlist
Popup for Guest database management and tags Guest database management and tags
Real-time reporting, insights and performance analytics
Popup for Secure booking service available Secure booking service available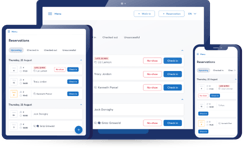 Web-based app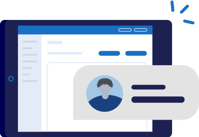 Responsive interface

No hidden fees
Trusted by over 15,000 restaurants