Instagram for Restaurants: How to Set Up a Business Account and Get Started
The next time you walk into a restaurant, notice what happens when people are served a delicious plate of food. Do they dig into it or do they take their smartphones out to click a picture first?
Chances are it's the latter because it's the age of Instagram, a time where people click before they eat.
From gorgeous looking acai bowls and carefully curated salads to colourful rainbow cakes and perfectly rolled sushi plates — they are all over Instagram feeds.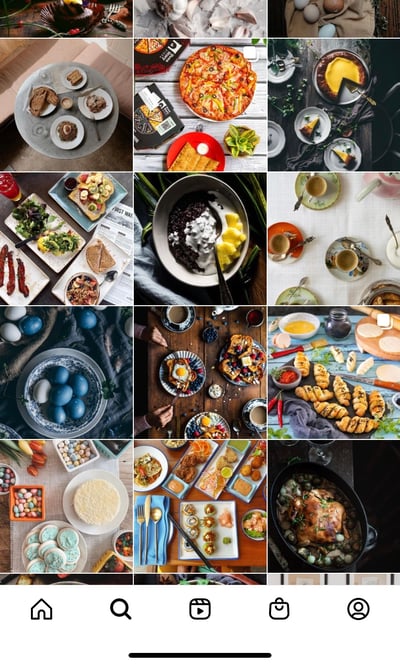 Long story short: food is a major theme on Instagram and guess what, that's great for a restaurant business like yours.
Why Should You Use Instagram for Your Restaurant?
"If my food is good, customers will find my restaurant."
"I don't have time for social media."
"My customers are not on Instagram."

If you identify with any of the above (and the like), you're missing out on a huge marketing opportunity.

Here's some food for thought:
It's clear: if you want to attract new customers and influence dining decisions, your restaurant needs to be on Instagram.
In addition to increasing awareness and reach, it provides an avenue for you to connect with your customers and tell your brand story.
That's not all, you can also use your Instagram profile to boost restaurant reservations. The good news is that Quandoo has partnered with Instagram to allow in-app reservations.
This means that if you're a Quandoo partner, you can add a 'Reserve' button to your profile.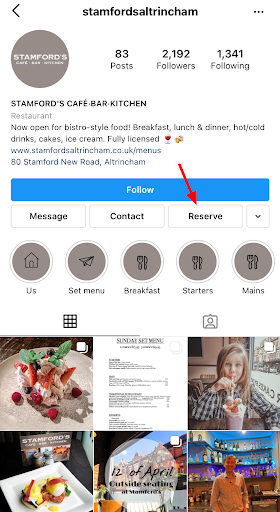 When people click on it, they will be automatically directed to the Quandoo reservation page where they can reserve a table in your restaurant without leaving Instagram.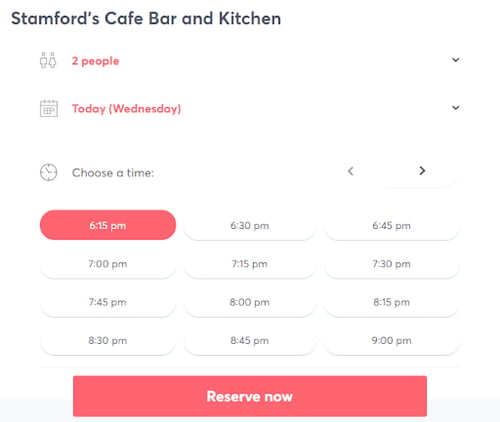 Is It Better to Have a Business Account on Instagram?
There are two types of Instagram accounts:
Personal
Business
While a Personal account lets you publish content and engage with followers, if you want to use Instagram to market your restaurant, switching to a Business account is a better option.
Business profiles are free and offer the following benefits:
Let people get in touch with you easily
Ability to schedule posts ahead of time
Access to audience insights (eg. post performance, reach, interaction, etc.)
Access to a simplified inbox which can be used to respond to customer messages
Add links to Instagram Stories
Set up Instagram Shop (useful for promoting home deliveries)
Run ad campaigns
Before you get started, there are two factors to consider:
Download and use the Instagram mobile app as it's easier to use and has more features
You need to have an existing Instagram account that can be converted into a business profile
How to Create an Instagram Business Account for Your Restaurant?
Assuming you don't have an existing Instagram account, let's take a look at how you can create one for your restaurant and switch to a business profile.
Step 1: Download the Instagram app
Head over to App Store (iPhone) or Google Play Store (Android) to download the Instagram app.
Step 2: Create an account
You can either sign in with email or phone, log in with Facebook, or create a new account.
Step 3: Add your details
Fill out your basic details such as name (restaurant name), password, birthday, and add a profile photo.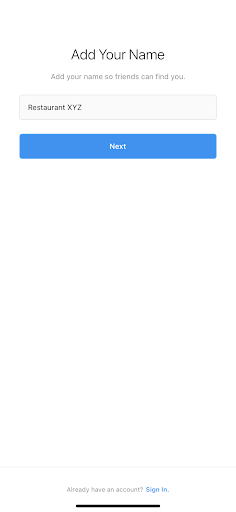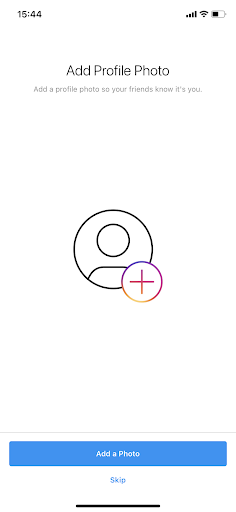 Step 4: Switch to a business account
Head to your profile and tap the menu icon in the top-right corner.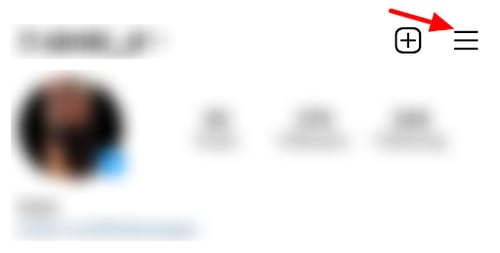 Tap Settings > Account > Switch to Professional Account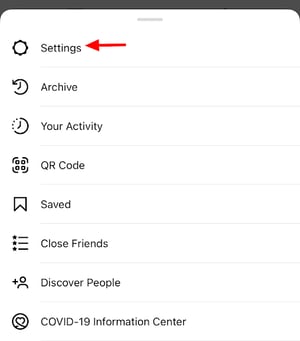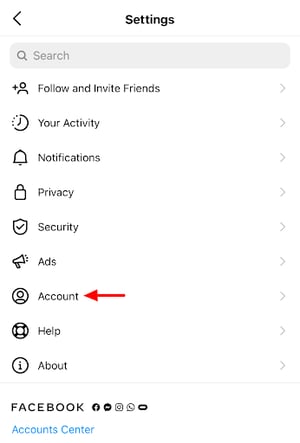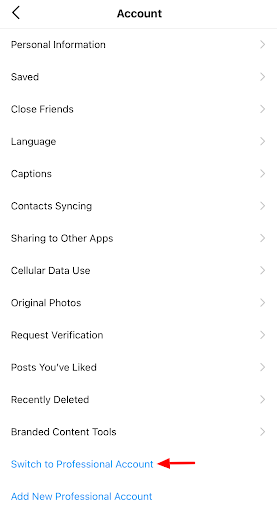 Step 5: Select the category
Under Category, select 'Restaurant', activate 'Display on Profile', and select 'Business' in the next step.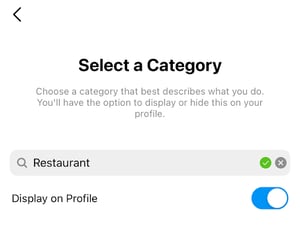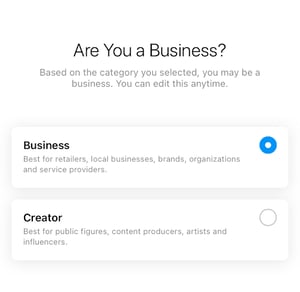 Step 6: Review your contact information
You will be asked to review your business information such as your email address, contact number, and business address. This information will be publicly displayed on your profile.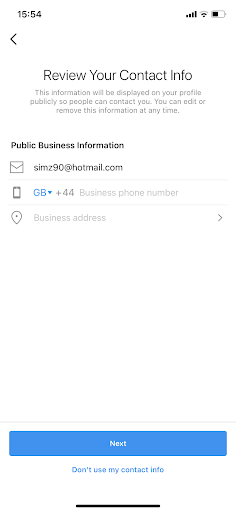 Instagram also gives you the option to connect to Facebook. So, if your restaurant has a Facebook page, you can connect both the pages at this stage.
Step 7: Complete your profile
Before you start posting on Instagram, make sure your profile is complete with all the essential information people might need to learn more about your restaurant.
Add a profile picture: It appears as a small circle so it's a good idea to upload your restaurant logo here
Create a username with your restaurant's name and limit it to 30 characters
Write a short description of your restaurant in the 'bio' section. Use this section to tell viewers what your restaurant offers
Add your email address, phone number, and address under 'Contact options'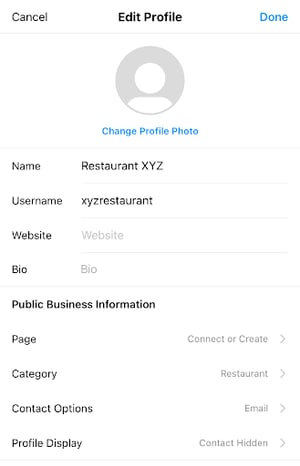 Create an Instagram Business Account for Your Restaurant
If there's one social media platform your restaurant needs to be on, it's Instagram. The best part about it is that it's cost-effective and incredibly convenient to use. Creating an account takes less than five minutes.
While Instagram is an effective way to promote your restaurant, don't expect to achieve overnight success. The key is to be consistent and constantly find new ways to connect with your audience.