4 Reasons Your Restaurant Needs an Online Booking Widget
From searching for restaurants online and reserving a table to placing orders and making payments – convenience is key.
People want to engage with restaurants when and how they want – and as a restaurateur, you need to make it easy for them to do so.
One such convenient feature is an online booking widget. Add it to your website and allow people to book directly. This results in greater convenience for customers and more bookings for restaurants, making it a win-win situation for both.
When you sign up for Quandoo for Restaurants, you can easily add a responsive booking widget to your website.
In two minds? Here are four reasons to add an online booking widget to your restaurant website.
1. Get reservations 24/7
Ever wondered if you are losing out on reservations due to missed calls or emails? With a booking widget, you no longer have to worry about that.
An online booking widget is your 24/7 booking channel, enabling customers to make bookings at their convenience.
Whether it's after operating hours or during busy periods, you open up your restaurant for reservations at any time of the day or night without taking time away from your staff.
2. Offer a seamless booking experience
Let's say a visitor lands on your website and is intrigued to dine at your restaurant. Instead of having to call you, they can reserve a table with a click of a button.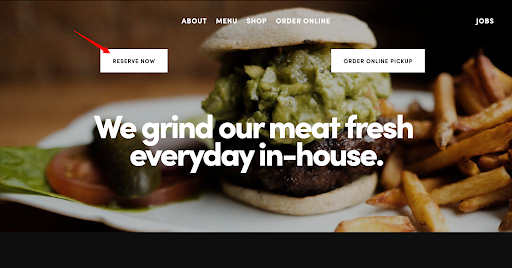 From discovery to bookings, the entire process is completed in less than 10 seconds. This makes for a convenient and seamless customer experience, leading to faster conversions.
Our booking widget comes with multi-language functionality. It automatically recognises and displays information in the user's preferred language. The widget also recognises returning customers and pre-fills their details so they don't have to.
3. Improve productivity
A successful restaurant is an efficient one.
The good news is that an online booking widget can help you save time and become more productive. As the complete booking process is automated, it requires little to no human involvement. You can finally assign staff where they're needed most.
What's more, Quandoo for Restaurant's booking widget provides guests with real-time table availability. It suggests alternative time slots when the restaurant is fully booked, saving you manual work and time.
You can also expect lesser customer calls. If they come across a hurdle, they can call our customer success team and we'll take care of them to help relieve the burden on you.
4. Enjoy commission-free bookings
Tired of paying commissions on bookings from third-party platforms?
With Quandoo for Restaurant's booking widget, you receive direct reservations, commission-free. We don't charge you additional fees for reservations made through the widget.
Customers make reservations via a secured booking system and you get to own the guest data.
Add an online booking widget to your website
It's safe to say that a booking widget can help you increase direct reservations, save time and improve the booking experience.
So, add the widget today to convert website visitors into diners.
Restaurant Marketing
Reservation Management