Seat Guests Faster: 5 Tactics to Optimise Your Restaurant's Table Turnover Rate
It's Friday night. People are queuing up, waiting to be seated. You look around your restaurant to find some diners lingering over their meals.
Anyone who has been in the restaurant industry long enough will know how tricky a situation this is. Every customer you're not able to seat because of some others who stay longer than expected is hurting your revenue. This is where table turnover rate comes in.
What is table turnover rate?
Table turnover measures the amount of time a party occupies a table over a specific period of time. The faster you turn tables, the more customers you serve, resulting in increased revenue.
To calculate your restaurant's table turnover rate, choose a specific time period (eg. 7 pm to 11 pm) and divide the number of covers by the number of tables occupied.
For instance, if you served 15 customers who occupied 5 tables between 7 pm to 11 pm, your table turnover would be 3 turns over a period of 4 hours.
Table turnover rate depends on various factors with the biggest one being the restaurant type. For example, a fast-casual restaurant's turnover time would be faster than a fine dining restaurant's.
5 tactics to improve table turnover rate
While the aim is to turn tables quickly, you can't make the mistake of rushing your guests. Here are five smart ways to improve your table turnover rate without hurting the customer experience.
1. Use an online reservation system
There's no better feeling than seeing guests walk into your restaurant, but what happens when you are unable to manage large crowds or have to leave people waiting? An online reservation system can help you tackle this.
It lets you stay on top of your bookings, predict wait times and plan the day better. For instance, if bookings indicate high footfall during lunchtime, you can ensure there's enough staff during that shift to improve service levels and turn tables faster.
Another benefit of using an online reservation system is getting access to its table management features.
For example, if you use Quandoo for Restaurants, you can check the status of every table at any given time, add phases to the diner journey (eg. seated, appetisers, paid, etc.) and manage seating expectations.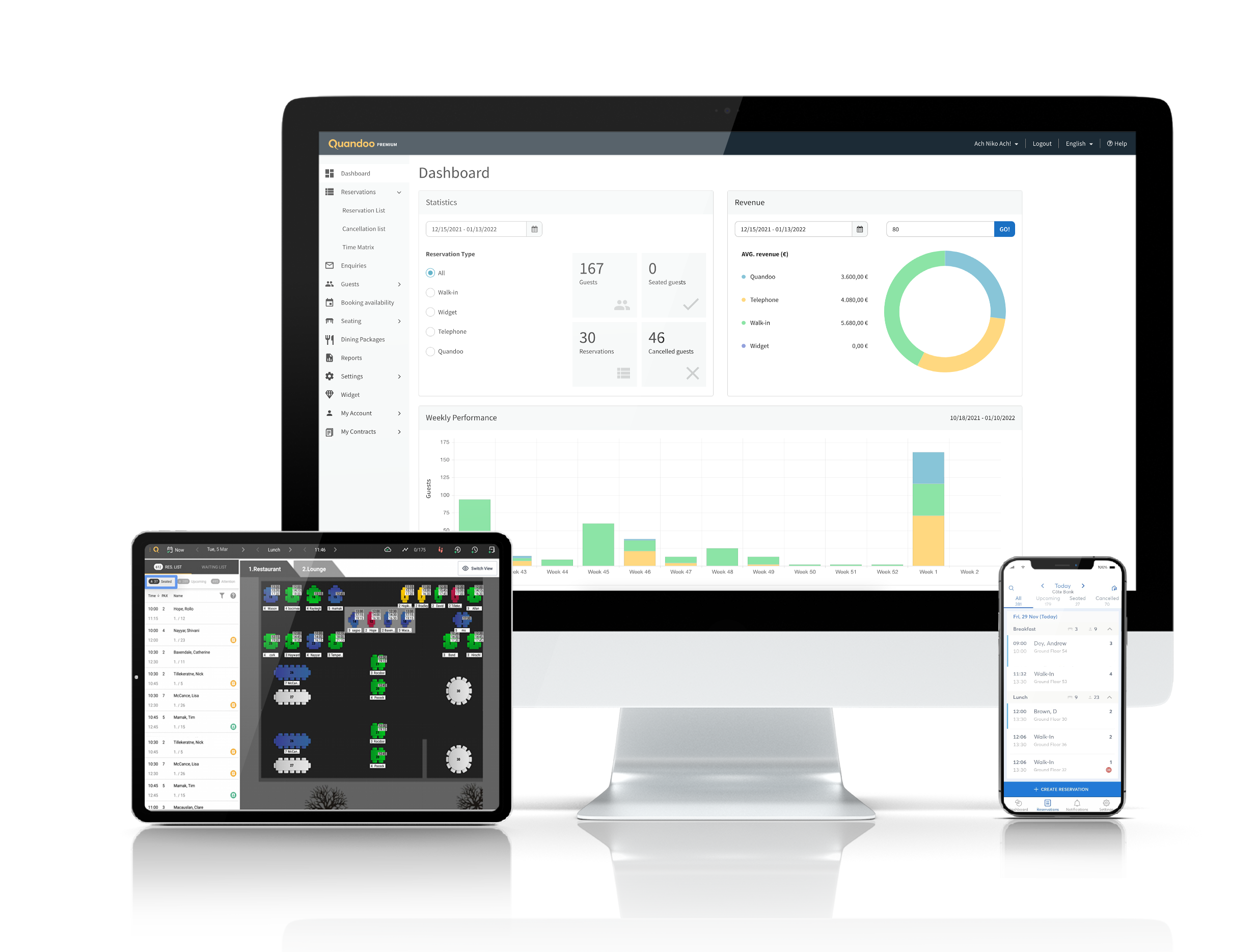 2. Optimise your dining room layout
Your dining room layout will have a huge impact on your operational efficiency and table turnover rate. For instance, if the route from the kitchen to the seating area is winding and cluttered, it will hinder your servers and slow down the service.
In order to optimise table turns, design a floor plan that not only adds to the aesthetics but is also functional and easy to navigate.
Depending on the type of restaurant, it's also a good idea to have bar or counter seating. That way, you can seat customers at the bar temporarily while they wait for a table to be cleared.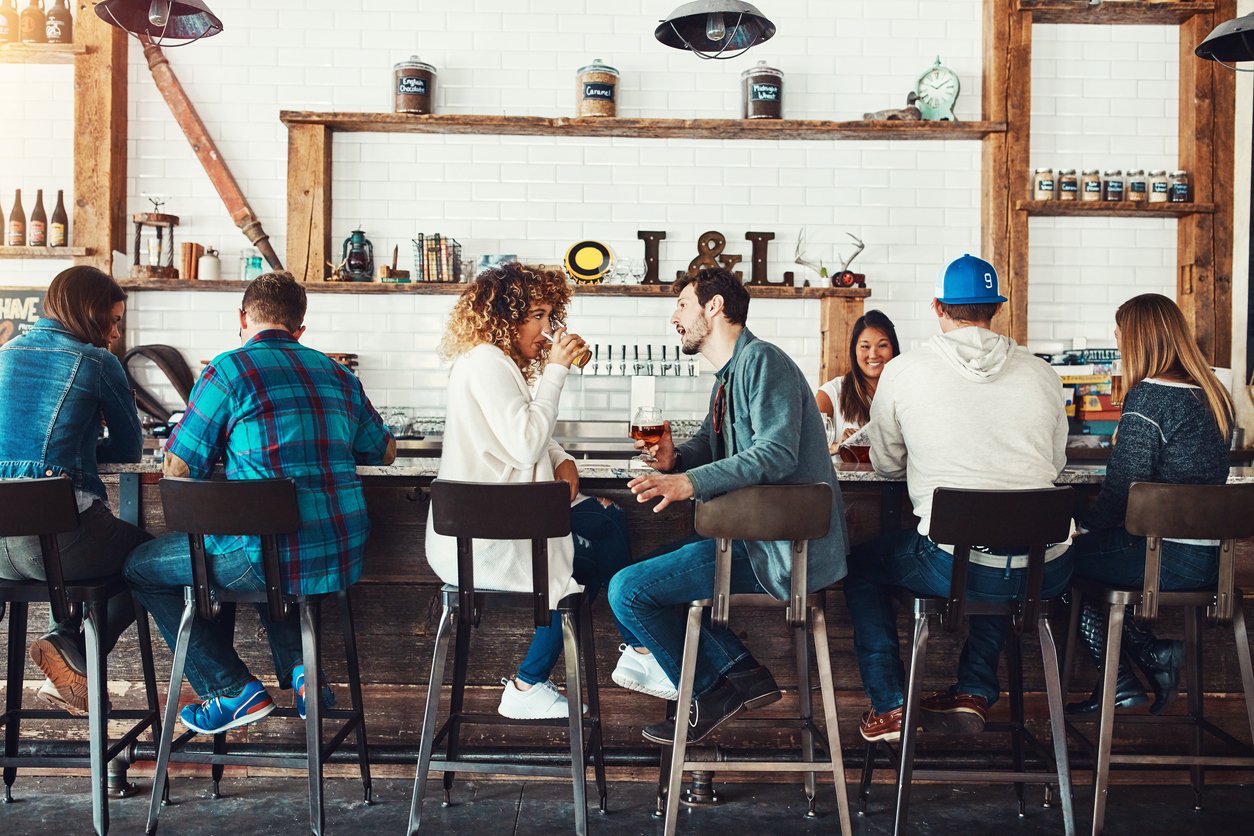 3. Train your staff to be efficient
From hosts and servers to the kitchen staff and cashier, every staff member plays a crucial role in improving your restaurant's table turnover.
Establish processes and timelines to ensure the staff is efficient and is able to seat guests faster. Here are some best practices to help you turn tables efficiently:
Greet guests and hand them the menu as soon as they're seated
Take orders within 2-3 minutes of being seated
Assign specific duties to every staff member
Invest in technology to streamline communication between front of house and back of house staff
Prepare the bill in advance
Clear tables within 1-2 minutes after the guests leave
4. Have a simple and short menu
A guest walks in, you hand over the menu and they spend a huge amount of time deciding what to order because your menu is lengthy and confusing. That's precious time wasted.
Not only does a short menu simplify decision making but it also helps your kitchen staff be more efficient as they're able to focus on food quality and preparing the essentials. In short: simple menus save time, increase efficiency and improve table turnover.
Take McDonald's for instance. The fast-food chain recently discontinued its popular all-day breakfast menu. Their statement read, "By adjusting our all-day breakfast schedule we hope to reduce the amount of time our customers may need to wait for other items during the afternoon and evening rush."
Hi, Evan. We initially removed All Day Breakfast from the menu to simplify operations in our kitchens, which we saw provided better speed of service and order accuracy for our customers. We're evaluating if and how we will bring All Day Breakfast back to our menus.

— McDonald's (@McDonalds) July 24, 2020
5. Encourage contactless payments
Improving table turnover is about finding processes that take time and speeding them up. The payment process is one such bottleneck. Here's what a traditional payment process looks like:
Diner asks for the bill > Cashier prepares the bill > Server hands over the bill > Diner makes the payment
What if you could speed up the process by encouraging contactless payment options such as mobile wallets and contactless cards?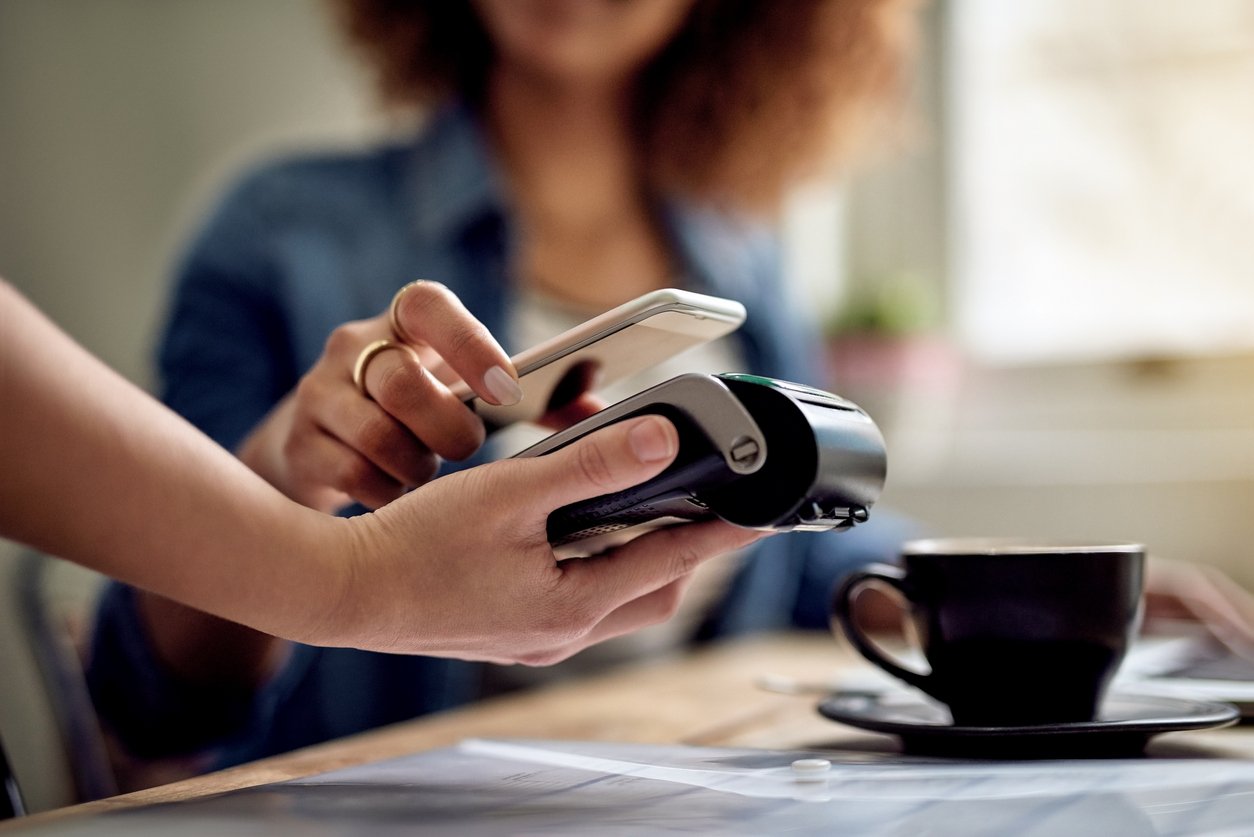 American Express reported that contactless transactions are 63% faster than cash and 53% faster than using a traditional credit card, proving that incorporating this mode of payment will reduce wait times, helping your staff turn tables quickly.
Increase table turns and seat guests faster
Having a packed restaurant is great but the question is: are you maximising the revenue potential of every seat? It's all about finding the right balance between delighting your seated diners and making way for new ones.
These five tactics will help you increase table turns and seat guests faster without compromising on the customer experience.
Quandoo for Restaurants
Reservation Management