Accept reservations round the clock
Accept reservations round the clock
Never miss a reservation with Quandoo for Restaurants. Let guests make online reservations during and outside operating hours. The result? Lesser missed opportunities, more reservations.
Get online reservations from the Quandoo portals, your website and social media platforms
Automate incoming reservations
Provide 24/7 real-time booking capability
Receive instant notifications about new reservations, modifications or cancellations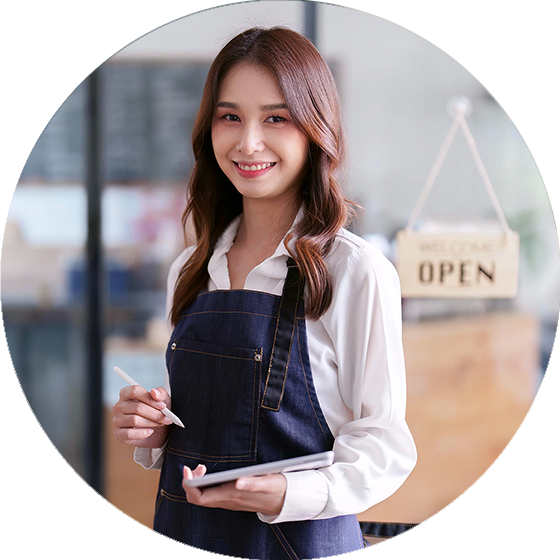 All your reservations, one list
All your reservations, one list
Bid goodbye to messy papers and spreadsheets. Stay on top of your bookings and plan better by viewing all your reservations in one centralised list.
Add walk-ins and phone reservations to the system and avoid overbooking
Check guests in and out, mark no-shows and change table allocations
Quickly add, modify or remove reservations to maximise restaurant occupancy
Access and manage reservations across devices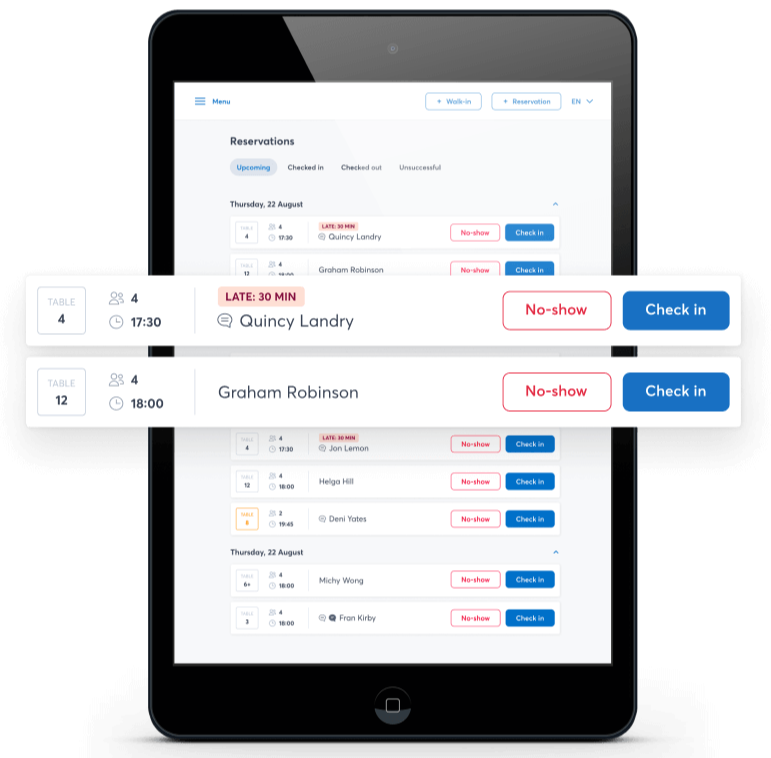 Log guest requests and notes
Log guest requests and notes
From special occasion requests to food allergies and dietary preferences, keep track of guest requests to curate a personalised experience.
View special requests from guests
Add reservation notes and preferences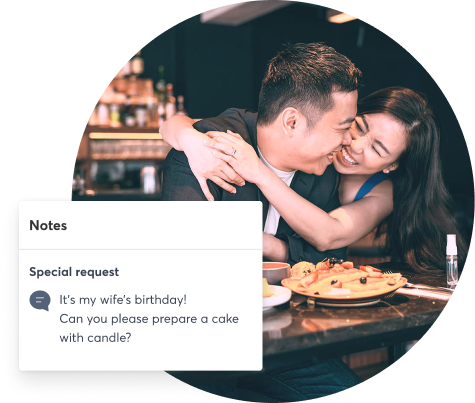 Keep guests informed
Keep guests informed
Save time, reduce no-shows and build loyalty with timely, automated communication that keeps guests in the loop.
Send automated email reminders and reservation confirmations
Customise emails and stay on brand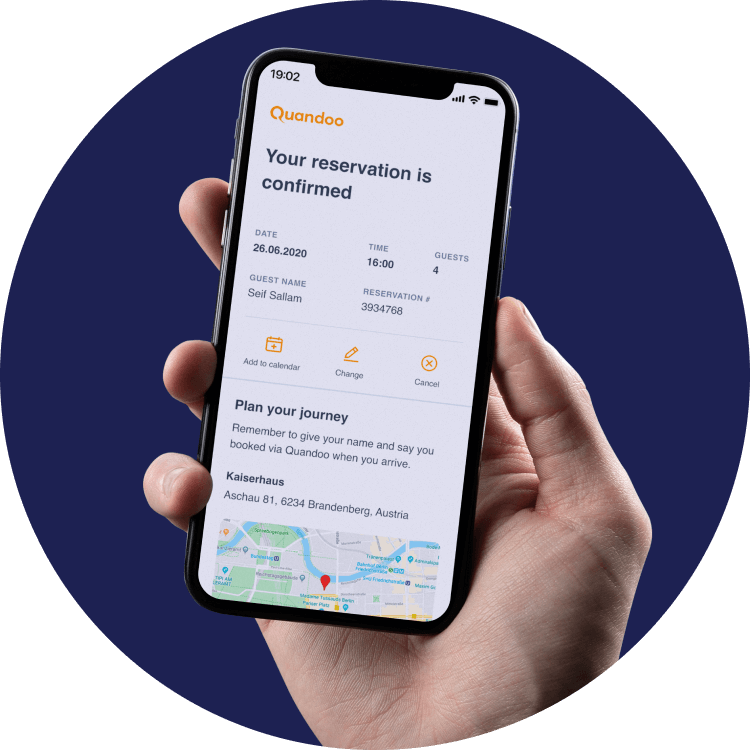 Ready to simplify reservation management?