Simple, transparent pricing
Select a plan that's right for your restaurant
PRICING
Popup for Monthly subscriptionMonthly subscription
Popup for SetupSetup
Popup for Quandoo network coversQuandoo network covers
Popup for Booking WidgetBooking Widget
Popup for Google network coversGoogle network covers
Popup for Social media integrationsSocial media integrations
Monthly subscription
Fixed service fee
Setup
One-time fee to set up the account
Quandoo network covers
Fee per guest for reservations via Quandoo's portal, app & partner network
Booking Widget
Reservations generated via the Quandoo Booking Widget implemented on the restaurant website
Google network covers
Reservations generated via the 'Reserve with Google' function
Social media integrations
Reservations generated via Facebook & Instagram
FEATURES
Google, Instagram and other partner integrations
Centralised view of reservations
Receive real-time email notifications
Restaurant profile on Quandoo
Popup for Custom booking widgetCustom booking widget
Popup for Table-based capacity managementTable-based capacity management
Guest requests and notes
Automated email confirmations
Popup for Interactive floor plan visualisationsInteractive floor plan visualisations
Popup for In-shift waitlistIn-shift waitlist
Advanced table-based capacity management
Guest database management, tags and notes
Real-time reporting, insights and performance analytics
Dedicated customer support team
Custom booking widget
Responsive booking widget can be embedded into websites and social media platforms to drive direct reservations.
Table-based capacity management
Set minimum and maximum capacities for every table.
Interactive floor plan visualisations
Visualise table availability with the interactive floor plan view.
In-shift waitlist
Add guests to a waitlist and manage seating expectations.
PRICING
Popup for Monthly subscription Monthly subscription $0
Popup for Setup Setup $1500
Popup for Quandoo network covers Quandoo network covers $15
Popup for Booking Widget Booking Widget FREE
Popup for Google network covers Google network covers $12
Popup for Social media integrations Social media integrations FREE
FEATURES
Google Maps Google, Instagram and other partner integrations
Centralised view of reservations
Receive real-time email notifications
Restaurant profile on Quandoo
Popup for Custom booking widget Custom booking widget
Popup for Table-based capacity management Table-based capacity management
Guest requests and notes
Automated email confirmations
Popup for Interactive floor plan visualisations Interactive floor plan visualisations
Popup for In-shift waitlist In-shift waitlist
Advanced table-based capacity management
Guest database management, tags and notes
Real-time reporting, insights and performance analytics
Multi-user and account management
PRICING
Popup for Monthly subscription Monthly subscription $499
Popup for Setup Setup $1500
Popup for Quandoo network covers Quandoo network covers $12
Popup for Booking Widget Booking Widget FREE
Popup for Google network covers Google network covers $12
Popup for Social media integrations Social media integrations FREE
FEATURES
Google Maps Google, Instagram and other partner integrations
Centralised view of reservations
Receive real-time email notifications
Restaurant profile on Quandoo
Popup for Custom booking widget Custom booking widget
Popup for Table-based capacity management Table-based capacity management
Guest requests and notes
Automated email confirmations
Popup for Interactive floor plan visualisations Interactive floor plan visualisations
Popup for In-shift waitlist In-shift waitlist
Advanced table-based capacity management
Guest database management, tags and notes
Real-time reporting, insights and performance analytics
Dedicated customer support team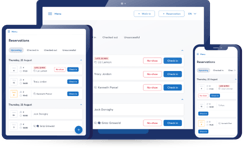 Web-based app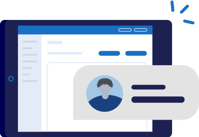 Responsive interface

No hidden fees
Trusted by over 15,000 restaurants