How Quandoo for Restaurants Can Help You Increase Online Reservations
Ask restaurant owners what their biggest challenge is and most of them will tell you it's attracting new customers. Add a pandemic into the mix, and it only gets tougher.
It's well-established that today if you want to attract new guests, you need to be where they are — online.
What if we told you we could help you amplify your restaurant's online presence?
Enter Quandoo for Restaurants — our restaurant reservation system. In addition to simplifying reservation management, it also helps you get more online reservations and fill more seats.
Let's take a look at how it can help you attract new guests and increase restaurant revenue.
1. Be found and bookable on Google
From malls, salons, and theatres to restaurants and holiday destinations — regardless of what people are searching for, almost every customer journey begins on Google.
So, if you're not present on Google, you're certainly missing out.
The good news is that Quandoo is an official Reserve with Google partner which means that once you sign up to Quandoo for Restaurants, we will get your restaurant listed on Google Search and Maps, at no additional cost.
Your restaurant will become directly bookable on Google, helping people reserve a table without leaving the platform. This increases online exposure, attracts new guests, and helps retain existing ones.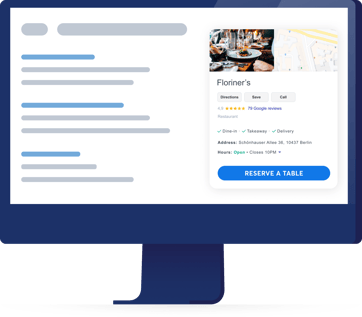 2. Get reservations round-the-clock
Let's say someone wants to throw a party in your restaurant. They call you after working hours but the call goes unanswered. Now, that's a missed opportunity.
On the other hand, when you use a reservation tool such as Quandoo for Restaurants, you can be sure to not encounter such a scenario because the entire reservation process is digitised and automated.
What does this mean? You can accept and confirm reservations round-the-clock, without any fear of missing out.
3. Be part of Quandoo's growing network
While being present on Google is the first step towards building an online presence, it certainly shouldn't stop there. You should be present on all the relevant third-party platforms your audience frequents.
Sounds like a task? It isn't because, with our reservation system, your restaurant automatically becomes part of our growing partner network.
That's not all, having seated over 300 million diners to date, you get access to Quandoo's growing user base and can get your restaurant in front of new potential customers.
4. Manage bookings from anywhere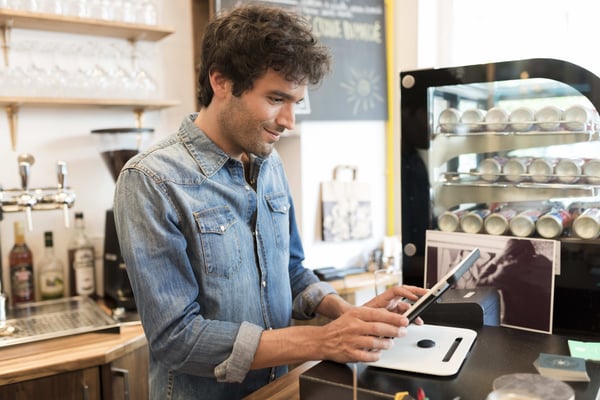 Restaurant owners are busy people and we completely understand that which is why Quandoo for Restaurants is designed to be a practical and easy-to-navigate tool.
Don't have experience with online reservation tools? Don't worry.
Being web-based, you can easily manage reservations from any device, at any time. You get to view all your reservations in one centralised list and access guest details with a tap of a button.
All this to help you focus on what matters most — streamlining restaurant operations and pleasing your guests.
The takeaway
Building an online presence is integral to your restaurant's success. So, don't let the lack of time or resources stop you from boosting your online visibility and driving revenue.
Sign up to Quandoo for Restaurants and let us help you amplify your online presence, attract new customers, and grow your restaurant in the process.