Top 6 Reasons You Need an Online Restaurant Reservation System
Does your idea of taking restaurant reservations comprise pen and paper? If yes, it's time you say goodbye to that traditional practice.
Not only is it time-consuming and labour-intensive, but it also leaves room for error and increases the chances of mismanagement.
What's the solution, you ask? A reliable online restaurant reservation system.
A restaurant reservation system lets your guests reserve a table online while letting you control the flow of diners, save time, and optimise operations.
This is especially useful at a time when the world is grappling with the COVID-19 pandemic and restaurants are expected to limit seating capacity and practice social distancing measures.
Let's take a look at the top six reasons your restaurant needs a reservation system.
1. Attracts new customers
"I'm happy with my current flow of customers" — said no restaurant owner ever.
Every restaurant wants to grow and the only way to do that is to attract new customers. Using an online restaurant reservation system can take you one step closer to that goal.
For instance, when you sign up for Quandoo for Restaurants, our online reservation system, your restaurant becomes directly bookable on Google Search and Maps, at no additional cost.
What does this mean? You get more online visibility and secure direct reservations from Google, completely free of charge.
What's more, you also get to be part of Quandoo's ever-growing user base and partner network, making your restaurant accessible to a host of potential new diners.
2. Leaves minimal room for error
Imagine noting down a reservation manually and overlooking a guest's allergies or worse, leaving out a reservation.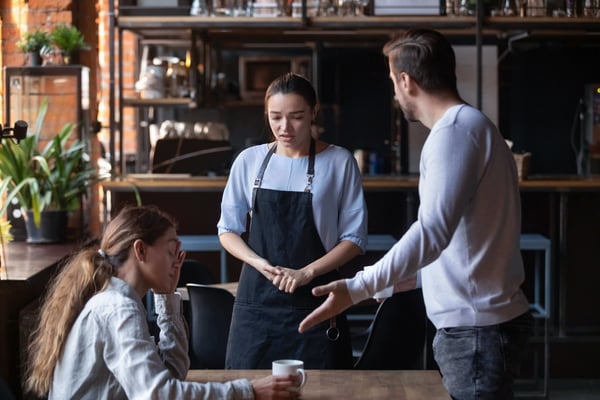 That's the problem with manual handling of reservations — they increase the chances of human error leading to embarrassing situations.
With an online reservation tool, you don't have to worry about any of this.
The entire reservation process is digitised which means your customers can make a reservation online, at any time of the day or night.
Take Quandoo for Restaurants for instance. It confirms reservations automatically and immediately notifies you about them through email and SMS.
All this happens in a matter of seconds, helping you and your team focus on other important tasks that matter.
3. Predict wait times
Have there been instances when your restaurant was overbooked resulting in long wait times and walkouts? Now, that is a major cause of customer dissatisfaction.
Let's face it: no one likes to be kept waiting. When guests enter your restaurant, they expect to be seated immediately and rightly so.
Using a restaurant reservation system can help you predict wait times and turnaround tables faster. This is a win-win situation for both you and your customers because they're assured a seat and you're able to manage your restaurant more efficiently.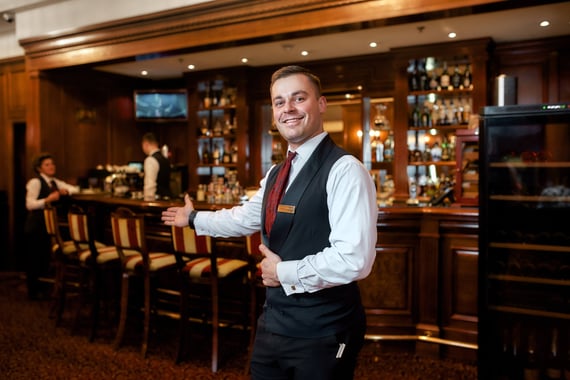 4. Reduces no-shows
In the restaurant business, an empty table is a lost opportunity. This is all the more disappointing when guests who book a table choose to not turn up.
A recent survey by CGA revealed that there was a rise in pre-bookings and no-shows due to the COVID-19 pandemic. 5% of all adults in England made a table reservation and didn't turn up, without informing the venue.
An online reservation tool automatically sends reminders to guests via text messages or email. This way, they don't forget they have a reservation.
What's more, if they do choose to cancel, the process is simple — they're able to do that with a click of a button instead of having to call your restaurant.
5. Improves staff management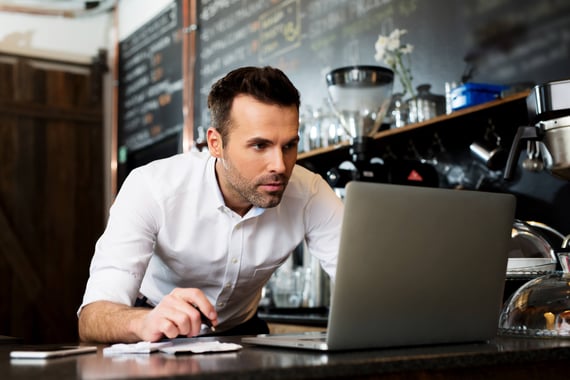 How many times have you resorted to guesswork when it comes to planning staff schedules? On some days, it's accurate, but there are also days when you find your restaurant to be understaffed.
Using a reservation tool gives you access to valuable data, helping you forecast demand and staffing levels in advance. This puts you in a better position to analyse peak periods and plan staff schedules accordingly.
6. Enhances guest experience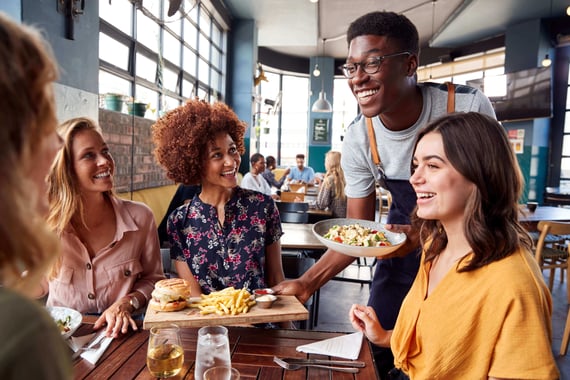 There are a lot of other factors that impact guest experience in a restaurant apart from the food.

From finding a restaurant online and making reservations to the onsite experience, creating a seamless customer experience is likely to set you apart from your competitors, attract new guests, and boost loyalty.

Leveraging an online reservation system can help you achieve that.

Customers no longer have to call you to make reservations or enter your restaurant only to be met with a long waiting time. All they need to do is make reservations online with a tap of a button and they're assured of a confirmed seat.
You can also keep track of important customer information such as their birthdays, anniversaries, food preferences, and allergies and use that information to create personalised experiences and delight your guests.
Use an online restaurant reservation system
As a restaurant manager (or owner), you're likely to be getting pulled in every direction. What's important is knowing how to optimise time and eliminate manual work so that you and your team can focus on delivering a better customer experience.
Quandoo for Restaurants is one such restaurant reservation system that you can use to manage online reservations. It's simple, efficient and easy to use.
Quandoo for Restaurants
Reservation Management